Your Messner Team
Christian Messner
Business owner
Optometrist and Contactlens specialist SBAO

This email address is being protected from spambots. You need JavaScript enabled to view it.
The sympathetic bundle of energy
"It can not be done, does not exist." With this motto of life, Christian stands for quality and customer satisfaction. With enthusiasm for the optician's profession, he always strives to implement new ideas and inspirations.
Roger Messner
Business owner untill 2015
Optometrist and Contactlens specialist SBAO

This email address is being protected from spambots. You need JavaScript enabled to view it.
The rock in the surf
As the founder of Messner Optik 45 years ago, he lives his day-to-day work with great passion and supports the team with his invaluable experience. Unfortunately, he has left the team at the end of september 2018 and takes his well-deserved retirement.
Noëmi Walder

Optometrist BSc. and Contactlens specialist

This email address is being protected from spambots. You need JavaScript enabled to view it.
The understanding calm
Through her curiosity and tenacity to learn everything about your eye, Noëmi has delved into the world of optics. With her quiet, customer-oriented way, she finds the right solution for everyone.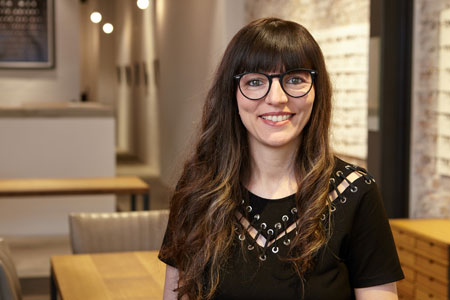 Sandra Di Donato

Optician EFZ

This email address is being protected from spambots. You need JavaScript enabled to view it.
The personal computer
Her memory probably never goes away, even years later, Sandra can retrieve valuable information that is of great importance. Due to her years of experience, she coordinates the process of eyeglasses in the lab as well as the customer service.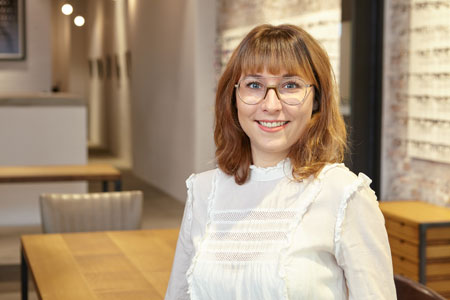 Janine Jundt

Optician EFZ

This email address is being protected from spambots. You need JavaScript enabled to view it.
The creative
She has not only the craft skills of an optometrist, but also the creative streak of an artist. With her flair for colors and shapes, she expertly assembles our eyewear collections.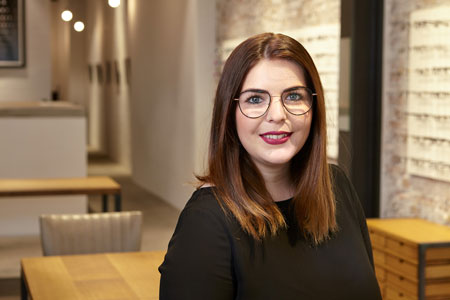 Nicole Wild

Optician EFZ

This email address is being protected from spambots. You need JavaScript enabled to view it.
The beauty queen
She skillfully emphasizes a person's most personal trait. Our make-up artist and stylist may help you look better from head to toe.
Carla Niederberger

Apprentice, 4th year

This email address is being protected from spambots. You need JavaScript enabled to view it.
Our future
Due to her organized and determined manner, Carla has acquired an enormous amount of knowledge and has also gained self-confidence in her great development
Filippo Castagnaro

Apprentice, 2nd year

This email address is being protected from spambots. You need JavaScript enabled to view it.
The trendsetter
Positiv thinking and calmness, that's Filipppo! The italian personality loves to surprise us everyday.